"Tonight, President Obama declared a series of immigration actions through executive fiat. He has dictated his own laws — cutting out the American people and Congress — and then hypocritically declared he wants to debate the issue in good faith." More.
"I was pleased that Senate Democrats finally agreed to hold a vote regarding the Keystone XL Pipeline this evening, and I was happy to vote yes." More.
Sen. Johnson facilitated sending computers to five Wisconsin public schools this week through the United States Senate's Computers for Schools program. More.
Sen. Johnson said, "I appreciate all the hard work of those serving on our federal nominating commission, and I thank my colleague, Sen. Baldwin, for working with me on creating a successful bipartisan process that has now resulted in two new, well-qualified jurists in Wisconsin." More.
The John Williams Show on WCCO 830 AM: Listen here
WSAU Feedback on News/Talk 550 AM: Listen here
The Vicki McKenna Show on WIBA 1310 AM: Listen here
The Mark Belling Show on WISN 1130 AM: Listen here
The Federal Drive on Federal News Radio 1500 AM: Listen here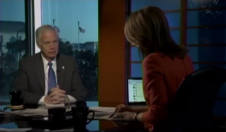 Washington Journal on CSPAN: Watch here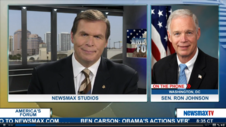 America's Forum on Newsmax: Watch here
Ron's Telephone Town Hall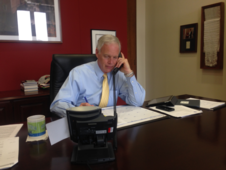 Sen. Johnson spoke directly with constituents during his hour-long telephone town hall this week. Thank you to everyone who called in and asked great questions!
He will host his next telephone town hall in December. Details will be released shortly. If you are interested in participating, please email your phone number, name and city to: RJohnsonPress@ronjohnson.senate.gov.