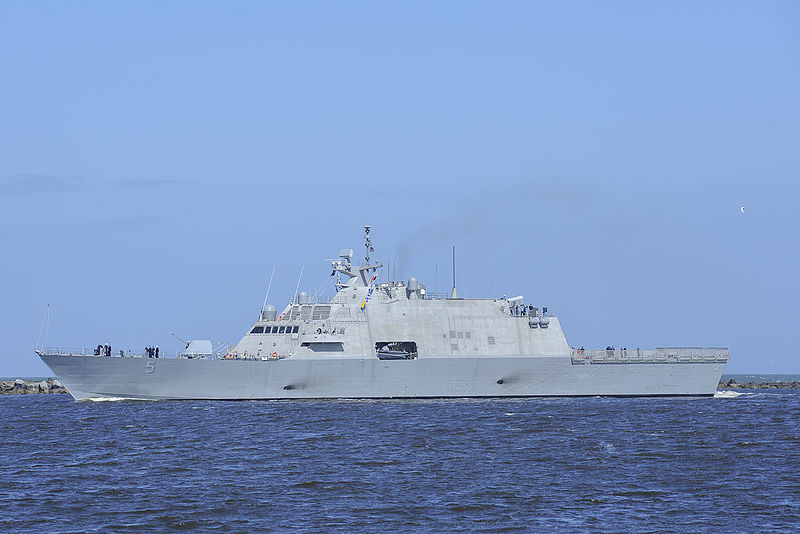 Introduces Amendment to Allow for 52-Ship Fleet
WASHINGTON — Sen. Ron Johnson (R-Wis.) introduced an amendment Tuesday that would eliminate a provision in fiscal year 2017's National Defense Authorization Act that puts a limitation on the use of funds by the U.S. Navy to deviate from Defense Secretary Ash Carter's plan for 40 littoral combat ships. Johnson said this regarding the LCS amendment:
"The U.S. Navy has pointed out the significance of the littoral combat ship as a critical component of the fleet. The amendment I am introducing today would strike a limitation currently included in this fiscal year's National Defense Authorization Act that limits the Navy's flexibility in planning for the future of the LCS program. The Navy deserves certainty as it plans for its current and future ship needs, and it is not in our country's best interest to restrict funding for the needs of the men and women of our naval forces in the face of global threats."
Summary:
Strikes the clause in NDAA Section 122 that would put a limitation on the use of funds to revise or deviate from Defense Secretary Carter's plan for a 40 LCS ship acquisition strategy.


In December 2015, Defense Secretary Ash Carter, without the support of Navy Secretary Ray Mabus, instructed the Navy to reduce the total number of littoral combat ships from 52 to 40.

Provides greater flexibility for the Navy to meet its needs in LCS acquisitions.
Full text of 4477 can be found here.