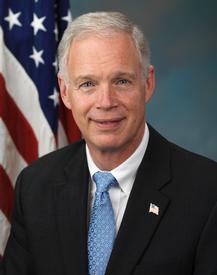 WASHINGTON — On Thursday, U.S. Sen. Ron Johnson (R-Wis.) joined Sen. Rick Scott (R-Fla.), Leader Mitch McConnell (R-Ky.) and 29 of their Republican colleagues in introducing a resolution supporting parents' rights to be fully and actively involved in their children's education. Recently, President Biden and his administration have weaponized the Justice Department, threatening to use federal law enforcement resources to intimidate and silence parents who speak out on behalf of their children. The resolution condemns restrictions on parental involvement at public school board meetings and supports parents be a leading voice in their children's education.
The resolution is also co-sponsored by Richard Burr (R-N.C.), John Barrasso (R-Wyo.), Marsha Blackburn (R-Tenn.), John Boozman (R-Ark.), Mike Braun (R-Ind.), John Cornyn (R-Texas), Tom Cotton (R-Ark.), Kevin Cramer (R-N.D.), Mike Crapo (R-Idaho), Joni Ernst (R-Iowa), Deb Fischer (R-Neb.), Lindsey Graham (R-S.C.), Chuck Grassley (R-Iowa), Josh Hawley (R-Mo.), John Hoeven (R-N.D.), Cindy Hyde-Smith (R-Miss.), Jim Inhofe (R-Okla.), John Kennedy (R-La.), James Lankford (R-Okla.), Mike Lee (R-Utah), Cynthia Lummis (R-Wyo.), Roger Marshall (R-Kan.), Jerry Moran (R-Kan.), James Risch (R-Idaho), Marco Rubio (R-Fla.), Tim Scott (R-S.C.), Thom Tillis (R-N.C.), Tommy Tuberville (R-Ala.), and Roger Wicker (R-Miss).
The full text of the resolution can be found here.
###