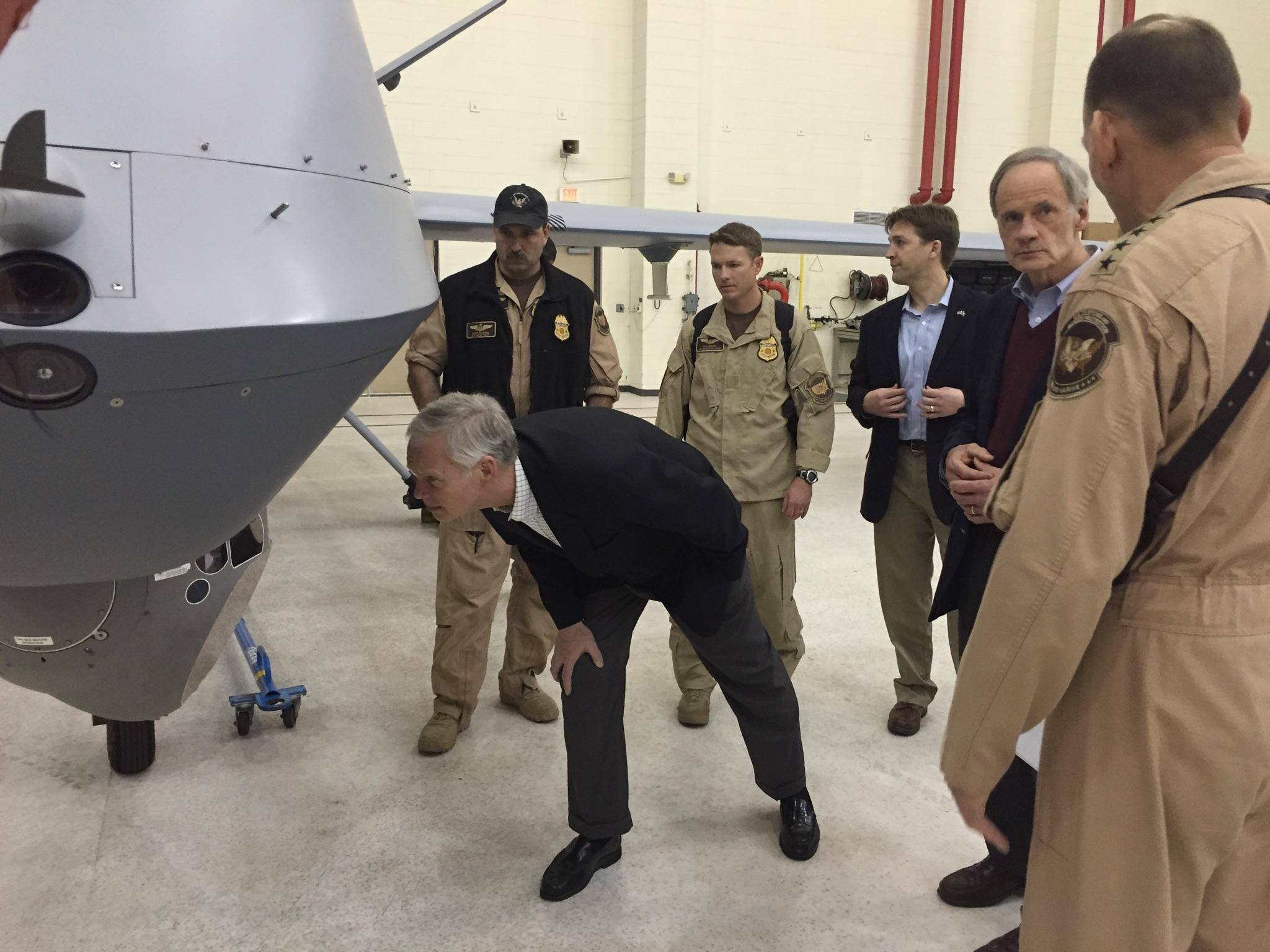 WASHINGTON — On Tuesday, U.S. Sen. Ron Johnson (R-Wis.), member of the Homeland Security and Governmental Affairs Committee, released the following letter from former U.S. Border Patrol (USBP) Chief Rodney Scott, who wrote to members of Congress regarding his concerns for the disaster at our southern border, the risks it poses to U.S. national security, and the Biden administration's refusal to take any steps to address the humanitarian and security crisis.
"The position of Chief, USBP is a career civil service position and not a political appointment," Chief Rodney Scott writes. "As Chief, I was the most senior official responsible for border security between ports of entry. I witnessed the unprecedented seismic shift in border security and immigration policy that was initiated on January 20, 2021. I believe this policy shift and the associated public statements created the current border crisis. Of greater concern, I also witnessed a lack of any meaningful effort to secure our borders. Contrary to the current rhetoric, this is not simply another illegal immigration surge. This is a national security threat."
He continues, "The experienced civil service staff within CBP, ICE and DHS have provided multiple options to reduce the illegal entries and reestablish some semblance of border security through proven programs and consequences, yet every recommendation has been summarily rejected. Secretary Mayorkas is choosing to ignore the sound recommendations of career government leadership despite his own admissions that he agrees with them. Of grave concern, is the fact that the Secretary and other political appointees within DHS have provided factually incorrect information to Congressional Representatives and to the American public. Furthermore, they have directed USBP personnel to allow otherwise ineligible aliens to remain in the U.S. inconsistent with the CDC Title 42 Order, established legal processes and law. The professional staff within DHS is left perplexed, wondering who is really in charge and what the objective is."
The full text of the letter can be found here.
###