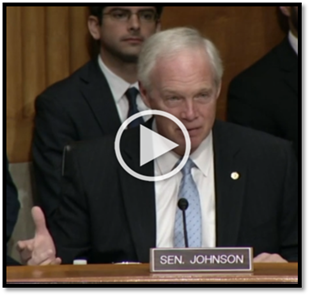 WASHINGTON — On Tuesday, U.S. Senator Ron Johnson (R-Wis.), Ranking Member of the Permanent Subcommittee on Investigations, with Sen. Jon Ossoff (D-Ga.), Chairman of the Permanent Subcommittee on Investigations, led a hearing in conjunction with the release of their bipartisan report examining the mistreatment of military families in privatized housing.
Watch the video here
"Service members represent the finest among us. I don't think there's any dispute. We agree on that. They and their families make many sacrifices in service to this great nation. When stationed in U.S. military installations, these men and women should expect to live in conditions that will not damage the health and safety of themselves and their families. I think that states it pretty simply," said Senator Johnson.
Watch the full hearing here.
Find PSI's bipartisan report here.
Find Senator Johnson's opening statement here.
###